Biography
"Already at the beginning it becomes clear: he burns for the one thing, has devoted himself to the music with body and soul (..)" — Pforzheimer Zeitung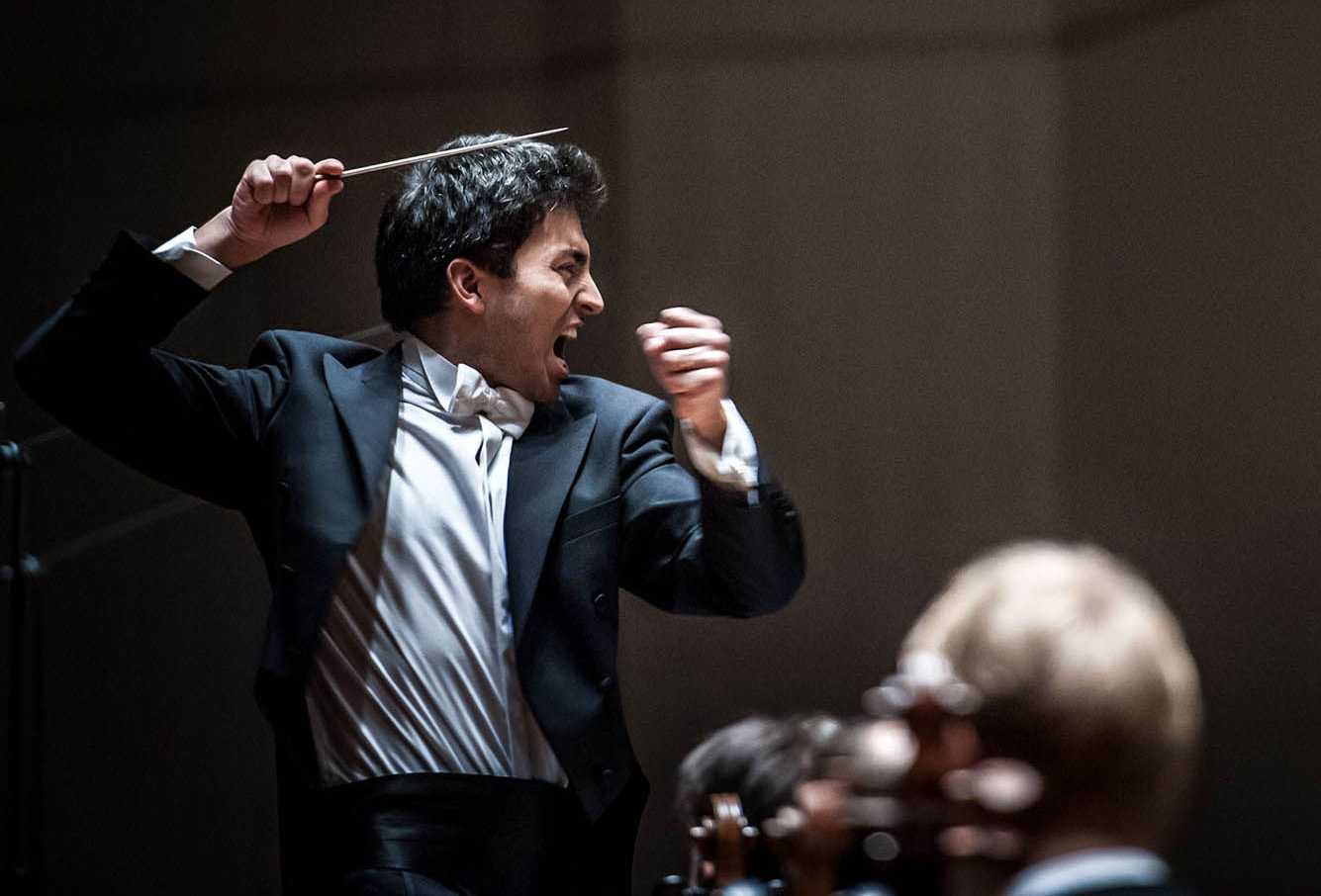 Praised for his deeply felt musicianship and inspiring temperament, Helmuth Reichel Silva is emerging as one of the most talented and versatile conductors of South America. He first came to international attention as a finalist at the prestigious Besançon Conducting Competition, subsequently receiving invitations to conduct orchestras in Europe, South America and Asia. Reichel Silva is the winner of the Art Critics Circle of Chile Award for the best performance of the year with the Orquesta Sinfónica Nacional de Chile. Other prizes and accolades include the 2nd Prize at the 6th German Conducting Competition in Stuttgart and the Orchestra Prize at the Jeunesses Musicales Conducting Competition.

Upcoming engagements include performances with the Nürnberger Symphoniker, Orquesta Sinfónica Nacional de Chile, Orquesta de Cámara de Chile, Orquesta Sinfónica de La Serena and Orquesta Sinfónica Nacional Juvenil. In recent seasons, he has collaborated with soloists Olli Mustonen, Tobias Feldmann, Rafael Aguirre, Alice Sara Ott, Christoph Eß, Jonian Ilias Kadesha, Alexander Markov and many others. Reichel Silva has worked closely together with composers Helmut Lachenmann, Peteris Vasks, Marco Stroppa and Guillaume Connesson, also regularly with the most important composers of his native country Chile such as Tomas Brantmayer, Miguel Farías and Esteban Correa. He has given performances with the Tokyo Symphony Orchestra, Orchestra Ensemble Kanazawa, Radio-Sinfonieorchester Stuttgart SWR, Sinfonieorchester Basel, Südwestdeutsches Kammerorchester Pforzheim, Stuttgarter Kammerorchester, Stuttgarter Philharmoniker, Württembergische Philharmonie Reutlingen, Orchestra di Padova e del Veneto and Kammerphilharmonie Graubünden, among others. Helmuth Reichel Silva regularly works in Chile as guest conductor with all major orchestras.
"Wonderful musicianship and intensely inspiring temperament" — Jonathan Nott
Committed to the support and development of young musicians, Reichel Silva has served during the last years as coach and conductor of the Junge Deutsche Philharmonie. He is a regular guest lecturer on conducting at the Fundación de Orquestas Juveniles e Infantiles in his native country. Since 2020, Helmuth Reichel Silva is Chief Conductor of the Orchestra of the University of Dresden.

Helmuth Reichel Silva enjoys a highly acclaimed relationship with the Orquesta Sinfónica Nacional de Chile. Following his debut concert with the orchestra in June 2016, he was immediately invited to return as Conductor in Residence at the orchestra's 2017 Summer Concert Series, featuring his debut at one of the most important festivals of South America, the "Semanas Musicales de Frutillar" at the Teatro del Lago, conducting performances of Beethoven Symphony No 9 and Tchaikovsky Symphony No 5. More recently, Reichel Silva was invited to open the Season 2019/20 with Stravinsky Le Sacre du Printemps and Bartok Concerto for Orchestra.
"He impressed with his deeply felt musical ideas and a technical ability to achieve them" — Dennis Russell Davies
Reichel Silva is devoted to new and 20th century music by Latin American composers, recording CDs featuring the Chilean composer Esteban Correa with the Orquesta Sinfónica de La Serena. Alongside major works from baroque to modern, his repertoire includes works by Ginastera, Villa-Lobos and all major contemporary chilean composers.

Born in 1983 in Santiago de Chile, Helmuth Reichel Silva started his musical education at the age of five, attending the Conservatorio Nacional de Música in Santiago, moving later to Germany to continue his studies. An accomplished violinist, he received his Soloist Diploma from the Hochschule für Musik Würzburg and served as violinist in the Stuttgart Philharmonic and Gelsenkirchen Opera House from 2007 to 2010, before going into conducting with Per Borin at the State University of Music and Performing Arts Stuttgart and Sebastian Tewinkel at the State University of Music Trossingen, where he finished his musical training. Helmuth Reichel Silva received valuable musical impulses from Jonathan Nott, Mariss Jansons and Dennis Russell Davies, furthermore he has attended masterclasses by Jorma Panula, Yuji Yuasa, Rodolfo Fischer and Yuuko Amanuma. He was laureate of the Dirigentenpodium Baden-Württemberg Conducting Program, which gives young conductors the opportunity to work with leading orchestras in Germany.